Counselling, Coaching & Psychotherapy, Supervision
Available face-to-face in Tunbridge Wells and Sevenoaks - or remotely upon request.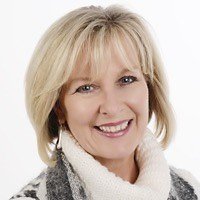 I'm here for you - more than ever, during these challenging times that we are living in!
As a qualified and practising Counsellor/Psychotherapist, Supervisor and Coach based in both Sevenoaks and Tunbridge Wells, you can trust that I will listen with empathy and compassion and without judgement, to support you as you seek to understand or to develop yourself. We will work together towards achieving stronger mental and emotional health, improved self-esteem or greater happiness. Might this just be the perfect opportunity, to begin counselling and spend some time on yourself? Regardless of whether you live in or around Sevenoaks or Tunbridge Wells, we can work together because I welcome both face-to-face and online/telephone sessions, to help you to make sense of your thoughts, feelings and patterns of behaviours. I can help you to more deeply understand the effect that past events or difficult relationships have, on your life today. Many of us have grown up with a sense (or direct teaching!) that our thoughts or feelings don't really matter in relationships- that we should always put others first....... and over time, this becomes debilitating and mentally exhausting -causing both anxiety and sometimes feelings of depression. Whilst it may be one of your values to be kind towards others, its hugely important for your wellbeing to value your own feelings and thoughts, and to develop the skills to honour yourself, whilst also considering others within and across your relationships. We can change old beliefs of 'it's all about them, or it means I'm selfish' - to a new found liberating sense of: 'I can be both respectful to others, and honour myself'. This is my desire: to help you achieve this life-changing stance.

Sometimes we get caught up in a relationship which feel confusing, unfulfilling, controlling or stressful; I understand how this feels and together we will make sense of the dynamics and patterns that tend to play out in your relationships and then learn new communication skills to help you to feel confident in breaking those old unpleasant or unhelpful patterns that show up time and time again.

I'm delighted to announce that face-to-face sessions (with Covid secure procedures) are available in spacious and well-ventilated rooms in Sevenoaks and Tunbridge Wells, but you don't have to just live in or around Sevenoaks or Tunbridge Wells to begin counselling - I still offer online counselling across Kent and nationally/internationally via Skype, Zoom or telephone sessions if this is your preferred choice.

If you are struggling with your emotions or relationships - I can help you.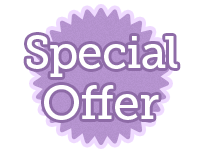 Back by Popular Demand - ONE-OFF SPECIAL COUPLES SUPPORT SESSION: REVIVE YOUR RELATIONSHIP!
Do you need to repair or revive your relationship?
Are you struggling to cope in your marriage or partnership?
Are you finding it hard to imagine your future as a couple?
Would you like to better prepare yourself for marriage or Living Together?
Is being or becoming parents causing a strain on your relationship?

Limited availability for a one-off personalised Session for Couples, held over 3 hours in both Tunbridge Wells and Sevenoaks - and very different from any other marriage guidance or pre-wedding meetings or courses!

As a one- off session, this is different to undertaking longer term Couples Counselling. Many Couples find this a more convenient opportunity to spend some focussed time together on their relationship -you may benefit from this right now - especially if your relationship has been suffering post pandemic.
Held in a comfortable setting in Sevenoaks, this might just be the perfect opportunity to improve your relationship by attending my custom designed session –unique to you!


Don't waste any more time worrying or troubled by your relationship - take action!
BOOK NOW TO RESERVE YOUR PLACE WITH MY £70 SUMMER EARLY BIRD DISCOUNT!!!

BOOK IN TUNBRIDGE WELLS OR SEVENOAKS BY August 30th 2023 to qualify for the exceptional price of £299
(Full Cost resumes September 1st 2023)

Call or text Sue with your choice of location: 07976 532888 e-mail: sueweller2018@gmail.com
Click 'Blogs and Offers' for full details
How can I help you?
We all need some support sometimes and I believe that the key to overcoming debilitating emotional problems and/or the damaging effects of past hurts or trauma, lies within the quality of a comfortable space and trusting therapeutic relationship.

I'm delighted to welcome clients to face- to- face sessions in Tunbridge Wells and Sevenoaks. However, we can still work together by 'meeting' remotely - my online counselling sessions are still available nationally, internationally and across Kent through Skype or Zoom, or by telephone.

As an experienced and fully qualified Counsellor specialising in complex trauma and relationships, I can offer you confidential individual psychotherapy sessions - informed by the very latest developments in neuroscience, to talk through and more deeply understand your hurts, concerns, or confusion. 'Trauma' means many things and can sometimes be complex. We can have lasting effects from one-off events like an accident or a bereavement -or perhaps an attack or a shock, and we can also have deep inner wounds and hurts from repeated poor behaviour experienced from others during childhood, or from neglectful or abusive parenting - or from any type of relationships as a young person or an adult, over time.

If you are currently caught up in a relationship which is confusing, unfulfilling, controlling or stressful, I can help you to understand more deeply the dynamics and patterns between you. If you find you struggle with relationships, we can explore patterns and boundaries to bring insight and change. Taking the first step to invest in discovering your inner self will be priceless - I will help you to achieve positive changes that enable you to break free from unpleasant patterns to improve your sense of autonomy, happiness and well-being.....leaving darker days and transforming painful and difficult feelings.

I am here for you, and together we will work through what is troubling you, so that you can experience a more positive and happier state of well-being going forwards.
Psychotherapy can transform your relationships - with others AND within yourself!
Choosing to work with me does require clients to feel ready to explore their own patterns with my guidance, and to work towards making personal changes. I work holistically with both individuals and couples in Sevenoaks and Tunbridge Wells, with a focus on supporting you towards making significant changes - my passion is in helping to enable you to make greater sense of your emotions, to feel better, to embrace your life or potential, and to live your life more freely and more fully.

Additionally, I have 25 years experience coaching men and women in and around Sevenoaks, London and Tunbridge Wells to discover their own personal style and wardrobe confidence, working with colour .

I also offer inner healing of emotions and past hurts safely, through guided imagery and intuitive card readings, upon request.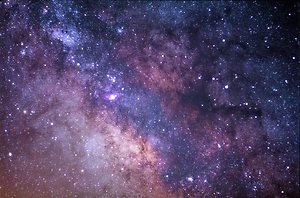 As a qualified Counsellor, offering sessions both in Tunbridge Wells and Sevenoaks:
I will help you to:

Identify and explore anxiety, fears and worries
Discard unhelpful patterns of behaviour
Recover and heal from complex trauma
Transform and make sense of, difficult relationships
Improve confidence and self-esteem
Explore and recover from mental or emotional exhaustion
Transform your relationship through Couples Counselling
Revive or enrich your relationship with a one-off bespoke Couples Session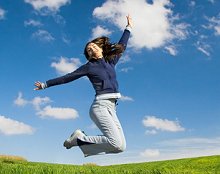 Workplace Mentoring & Coaching
Offering confidential guidance, support, mentoring and therapeutic coaching to clients embarking on, or within leadership roles. Aspects covered include (but are not limited to) personality diagnostics for self-improvement, work-related performance management, improving interview skills, effective communication skills (emotional intelligence), managing professional relationships, practical techniques to manage and overcome stress and anxiety, and general wellbeing matters. Please contact Sue directly for further information, or to discuss your requirements.

SPECIAL OFFER FOLLOWING COVID-19 - a unique opportunity for clients with employees experiencing work-related stress or anxiety related to the corona virus, to enrol in my bespoke wellbeing programme. Employees will be supported through time- limited, confidential, therapeutic coaching sessions to explore their thoughts, worries and feelings. By developing new strategies and patterns of relating, clients will experience improved mental health and reduced anxiety, alongside a greatly enhanced sense of calm and wellbeing, enabling greater productivity at work and improved relationships.

Leadership Supervision is also available upon request, online or face to face.

Contact Sue today for highly competitive rates, individually tailored to your professional needs and budgets.
My Counselling & Coaching Practice is available for individual clients and for couples. Counselling is available face-to-face at Tunbridge Wells and Sevenoaks and is within easy reach of mainline stations.